Tossa Books: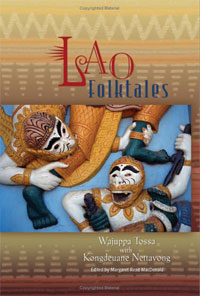 Lao Folktales
By Wajuppa Tossa, with Kongdeuane Nettavong. Edited by Margaret Read MacDonald. Libraries Unlimited, 2008.
Dr. Wajuppa Tossa has traveled throughout Laos and Isaan searching out folktales from the Lao culture for this book. She was assisted by Kongdeuane Nettavong, librarian at the National Library of Laos. Wajuppa's attempts to preserve her native culture also include publication of two Lao folk epics: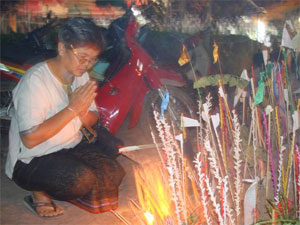 Ajan Wajuppa at Buddha Phisek ceremony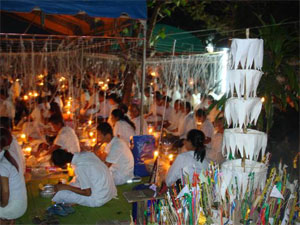 ---
Phadaeng Nang Ai: A Translation of the Thai-Isan Folk Epic in Verse
Tossa, Wajuppa
Bucknell University Press, 1990
---
Phya Khankhaak, the Toad King: A Translation of an Isan Fertility Myth in Verse
Tossa, Wajuppa
Translated from the verse of Phra Ariyanuwat.
Bucknell University Press, January 1996.